Mr. Evangelos Tsialogiannis
Mr. Tsialogiannis is an Orthopaedic Consultant in Ashford and St Peter's Hospitals (ASPH), in Surrey UK, after a successful 15+ years career in the Greek Army, as a medical officer, holding the rank of Major. He is a uniquely qualified surgeon with two officially recognized post graduate fellowships in centres of excellence across the world.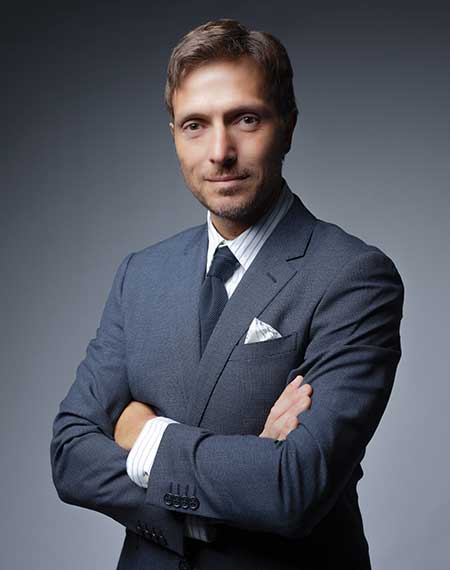 He successfully completed a one-year lower limb reconstruction fellowship (officially recognised by Royal College of Surgeons) at Ashford and St Peter's Trust, focusing on hip and knee replacement and soft tissue injuries in young adults. He also completed one year at the world renown Sunnybrook Science Centre, in Toronto, the largest arthroplasty venue in Canada. At Sunnybrook, he was under the tutelage of world-leading experts, Dr. Hugh Cameron, Dr. John Cameron and Dr. Jeff Gollish. 
Mr. Tsialogiannis' main area of interest is Minimally Invasive Hip Replacement, FAST TRACK day cases, robotic assisted knee replacements and cutting-edge techniques in trauma surgery.
Mr. Tsialogiannis has been awarded the Military Merit Medal. He is knighted into the Order of the Phoenix, receiving the Golden Cross and in 2004, he is decorated with the United Nations Metal Award, for serving in the UN's peace keeping mission under the NATO command in Yugoslavia.
Special interests
Minimal Invasive Hip Surgery
Robotic Surgery
Augmented Reality Navigation Systems