Miss Tanaya Sarkhel
Miss Tanaya Sarkhel is a consultant trauma & orthopaedic surgeon specialising in all aspects of hand and wrist surgery including sports injuries and fractures.
Her specialist areas include carpal tunnel syndrome, cubital tunnel syndrome, trapziectomy, hand (base of thumb and finger arthritis) and wrist arthritis, Dupuytren's contracture, fractures of the hand and wrist, ganglions/cysts/swellings of the hand, wrist ligamentous injuries and wrist arthroscopy.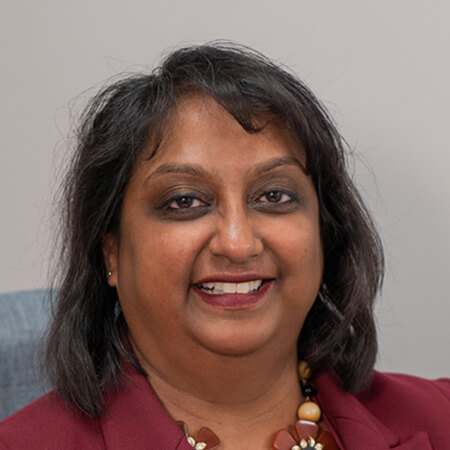 I qualified from Charing Cross and Westminster Medical School with a BSc in Anatomy in addition to my medical degree. Following a years trauma experience in Australia, my orthopaedic training continued on the South West Thames (St George's Hospital) circuit which I augmented with the Pulvertaft Specialist Hand Fellowship at Derby Royal Infirmary and the Biomet Shoulder Fellowship at Epsom Hospital.​
I am a surgical trainer and have been appointed as a training programme director for the Kent, Surrey, and Sussex Deanery for Specialist Registrars
Current appointments:
Consultant Trauma & Orthopaedic Surgeon at Ashford & St Peter's NHS Foundation Trust
Consultant Trauma & Orthopaedic Surgeon at Surrey Orthopaedic Clinic
Consultant Trauma & Orthopaedic Surgeon at BMI Runnymede and Woking Nuffield
Surgical Tutor: Ashford & St Peter's NHS Foundation Trust
Lead Medical Examiner: Ashford & St Peter's NHS Foundation Trust
Training Programme Director: Kent, Surrey and Sussex Deanery