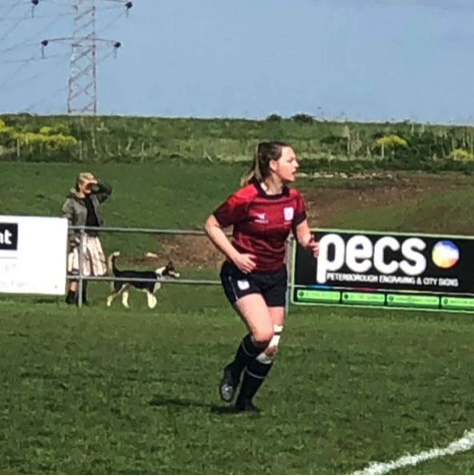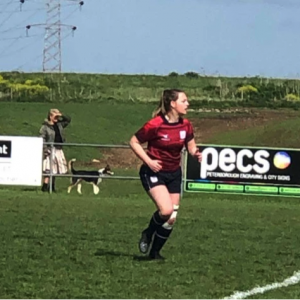 Verity, PE teacher & women's rugby player, 23
A knee injury sustained while playing rugby was causing Verity significant pain and she needed a solution quickly
Verity, a trainee PE teacher is a keen rugby player, playing for both Sutton and Epsom Ladies and Surrey Ladies teams. Whilst playing, Verity's knee became stuck underneath another player in a ruck. This resulted in her knee being twisted badly, with some force, and meant she had to stop playing immediately. Verity could not walk or put weight on her knee as it kept giving way, so decided to visit A&E. She was told the wait for an orthopaedic appointment to assess her injury and book an MRI would be two weeks.
​In the meantime, Verity's injury was impacting her life significantly: as a trainee PE teacher on the final placement of her degree, not being able to walk properly was causing a lot of stress and had a detrimental impact on her ability to teach. ​
The first consultant Verity saw told her that her anterior cruciate ligament (ACL) was fine, but that she may have a strain on the medial collateral ligament (MCL), which would simply require rest to heal. But Verity remained concerned, and faced with delays and the prospect of a three month wait for an MRI scan, decided to seek a second opinion. Keen for a diagnosis and an understanding of what she needed to do to recover, she chose Mr Paul Trikha given his reputation and experience of sports injuries.
​Mr Trikha diagnosed Verity's ACL injury, and advised her of the best brace for her to get before her surgery to minimise the risk of further damage. Verity had her surgery, ACL reconstruction, in July 2018, and less than two weeks after her operation, was walking without the aid of crutches. Throughout the summer, she continued her recovery, and by November was able to run and cycle.
​Verity said "After the surgery and rehab, I am now able to do all the things I could before the injury. Now, I exercise to ensure that I am helping build my muscles to protect not only my recovered knee but my 'good' knee as well. Now knowing the importance of having those muscles that surround joints strong to help with stability, I can vary exercise I do to help that.
​Of Mr Trikha, she said "He was professional, provided me with answers to all my questions, provided me with a diagnosis within days and dates for surgery but also actually understood why I was so desperate to get the ball rolling. It was affecting my placement and therefore the completion of my degree which would have a huge impact on my job, my day to day life and my sports. Overall, he was fantastic – from initial consultation, surgery and throughout the aftercare. I have been able to get back to doing everything I was before injury and surgery with very little in the way of set backs with his treatment and guidance."
​Mr Trikha concludes "Verity is doing very well. She has rehabbed her knee brilliantly and is ahead of the game."
August 2019