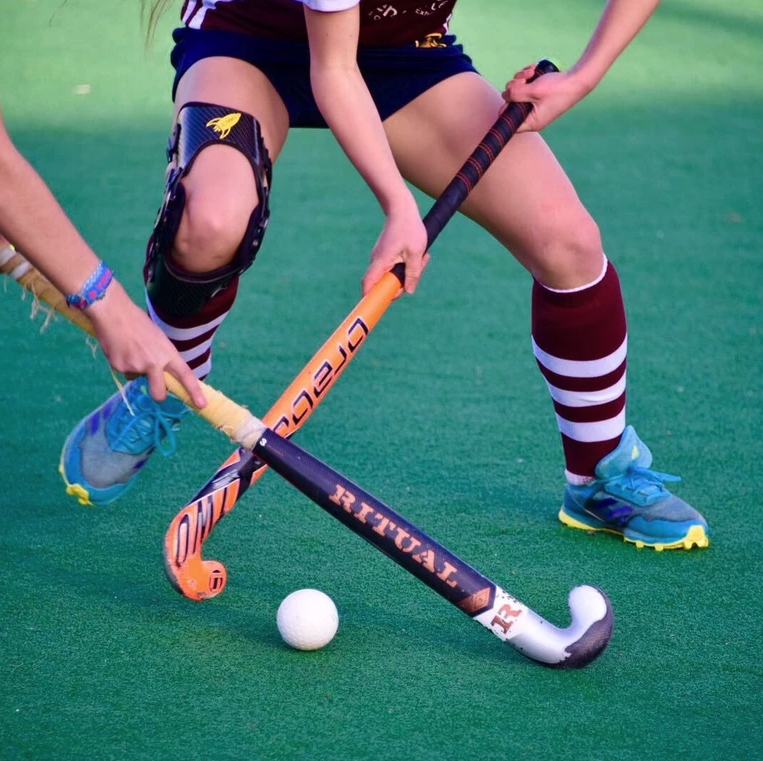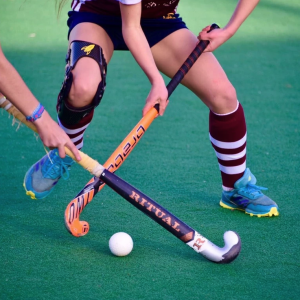 Rosalie, 14, Surrey County Hockey player
A ski injury causing an ACL tear left Rosalie unable to play all the sports she loves
Rosalie was skiing with her family when she landed awkwardly after a nasty fall. Her knee swelled up immediately, but by the end of week the swelling had gone down, so she and her family assumed it was fine. Four weeks later when she was playing netball at school, her leg gave way.
​Her mum Claudia took her to A & E, where she was referred Mr Paul Trikha. After examining Rosalie and reviewing her MRI scans, they were advised that she had torn her anterior cruciate ligament (ACL). In cases such as Rosalie's, Mr Trikha recommends an ACL reconstruction operation, whereby the torn ligament is removed from the knee and a surgical tissue graft is inserted in an arthroscopic (keyhole) operation.
​Following the operation, whilst Rosalie couldn't play sport, however she could walk and start her exercise programme very quickly.
Claudia explains: "Most of our expectations were met as everything went pretty smoothly during the recovery process. For Rosalie some things surprised her how quickly she could get up on her feet after surgery but it was told that she would have to wait longer to recover as she is a child and only professional athletes who have physio everyday would get back to sport after six months rather than more than twelve months. The whole experience has had a major impact on her life. One year off sports has a huge impact on a child that is very sporty. But the support from her physio, school and at home has helped her. Also, she is determined to become an orthopaedic surgeon now!"
​Now a year on, Rosalie is able to do everything that she was able to do before the injury, without a brace.
​Claudia continues: "She's playing lots of sports: hockey (club and County level), lacrosse (A team Guildford High school), netball (B team), swimming (A squad), rounders (A team Guildford High school), tennis (League for club and A team for school), Athletics (B team), skiing, diving (just passed her Open Water Scuba diving course)."
Claudia's advice to parents whose children have similar injuries: "I would suggest that parents stay calm and be supportive throughout this process. Make sure they do their exercises and listen to their physio and surgeon, try to find them a hobby that doesn't involve much use of the knee so that the year will go more faster and is more enjoyable."
​She summarises: "This experience has been hard on Rosalie mentally and physically. A lot of effort has been put in to get back where she is. At the end of the recovery everything that has been done was worth it. I am very happy I have been able to get access to such an amazing physio and surgeon otherwise it would not have gone as well as it has."
​Mr Trikha concludes: "I am so pleased to see Rosalie back competing at a high level in hockey. Her and her family's hard work in terms of her rehabilitation have paid off and I'm delighted that Rosalie wants to enter the medical profession!"
July 2019