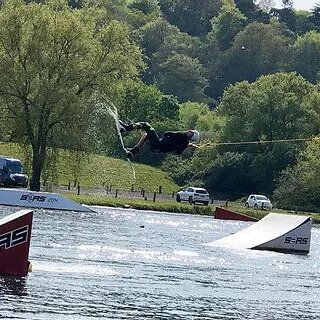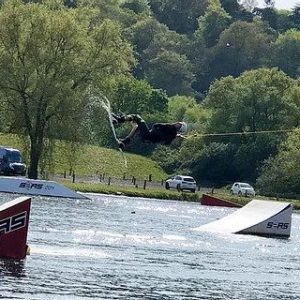 Geoff, Professional Ski Instructor
An ACL injury to his left knee was seriously inhibiting Geoff's profession and lifestyle. He needed a solution that would get him back on the slopes
As a result of a skiing accident in March 2018, 55-year-old Geoff, a ski instructor, tore his anterior cruciate ligament (ACL) and damaged the meniscal cartilages (the knee's shock absorbers) in his left knee. A fit man with an active lifestyle, Geoff wasn't having difficulty with most everyday activities such as walking, however he couldn't kneel, make sudden movements or perform any kind of sport without pain. As a professional skier, his injury would clearly have a big impact on his life.
Geoff was referred to Mr Paul Trikha, consultant knee surgeon at Surrey Orthopaedic Clinic, for an ACL reconstruction. Mr Trikha found that Geoff's ligament had massive gross AP (anteroposterior) laxity with a big pivot shift and a Lachman test confirmed the ACL injury. He explained the surgical procedure to Geoff, answered all his questions and warned him that he would have to be very careful with any pivoting or twisting activity in the course of his job going forward.
​Geoff anticipated that the repair would mean he would struggle to walk for some months and was concerned about his ability to ski at a high level again. However, post-operatively, on the day of the surgery he was already moving about on crutches putting 40% of his weight on the leg. He was advised to stay mobile and use a Game Ready machine.
Geoff says: "I would advise future patients to get moving as fast as possible. To do the exercises and get on a bike as soon as you can. Basically, inactivity is a killer. Keep active – push yourself a little more daily. The surgeon knows his job – you have to do yours."
Geoff adds that the repair has exceeded his expectations. He never thought he would be undertaking daily long bike rides and exercises without pain as he is now. He adds: "My overall experience has been first class. A pleasant hospital and friendly staff. A thoroughly professional, no nonsense surgeon who displayed considerable skill in repairs to knees. Follow his advice and your experience will be a positive one. It has been a lucky find for me. Many thanks to Paul and his staff for their thorough professionalism."
Mr Trikha concludes: "I'm so glad Geoff has recovered so well. His commitment to exercise to support his recovery has definitely helped him get back to activity so quickly and I wish him well in the future."
January 2019