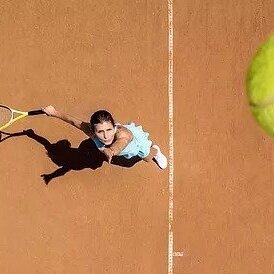 Pamela, skier, keen sportswoman
Following a skiing accident, Pamela was having significant problems with her left knee and wanted to get back to playing the sports she loved.
An injury to her left knee caused by a skiing accident meant that keen sportswoman Pamela couldn't play with her children in the garden, run, play tennis or basketball. She was referred to Mr Paul Trikha by her GP, anticipating that her knee would recover, but unsure if she would ever return to her previous level of physical activity.
Mr Trikha performed multi-ligament surgery, reconstructing Pamela's posterior (back of knee) cruciate ligament (PCL) and medial (inner side) collateral ligament (MCL) and Pamela began a course of physiotherapy that included wearing a PCL brace and icing her knee.
Following her operation and physiotherapy, Pamela's knee is stronger and more stable than it was prior to her skiing accident. She now has a full range of movement and has gradually returned to playing sport and hiking.
She recommends that for best results any patients with similar problems follow their consultant's and physiotherapist's advice and stick rigorously to their recovery programmes. She feels fortunate to have had her complex surgery performed by Mr Trikha and valued his clear explanation of both the procedure and aftercare.
​She adds: "He answered all my questions and the communication between Mr Trikha and my physiotherapist was fantastic. They really worked well together to ensure I was making progress and changing the exercise programme as appropriate. I really appreciated the care and attention both before and after the surgery."
March 2019