Private Knee Replacement and Knee Arthritis in Surrey & London – Private Appointments – See A Consultant Faster – No Waiting Lists
Do you have pain and stiffness in your knees?
Is the pain affecting your day-to-day activities?
Do you have restricted movement of the joints?
Knee replacement surgery is usually necessary when the knee joint is worn or damaged so that your mobility is reduced and you are in pain even while resting.
Knee replacement surgery is one option, but there are a number of others.
You don't have to put up with knee pain. Contact our knee specialists to discuss your options.
Surrey Orthopaedic Clinic offers a comprehensive, dedicated specialist knee service for the diagnosis and treatment of knee pain, sports knee injuries, knee osteoarthritis and knee deformities. We provide high quality contemporary care for knee conditions in patients of all ages.
​Our highly skilled, multi-disciplinary teams include world-class international fellowship trained orthopaedic surgeons educated in modern techniques. We also have radiologists with a special interest in musculo-skeletal conditions who have access to the latest innovations in scanning technology for joint and cartilage damage assessment.
Self Pay and Health Insurance Patients Welcome
Book an appointment now on 0203 1 30 40 50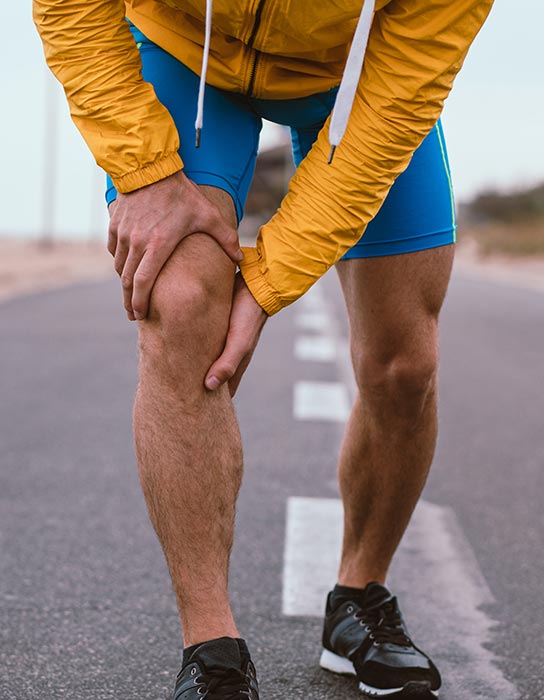 "My recovery has been so good, so far, that I am already back driving the car and able to walk unaided by crutches for 1.4 km, pain free."
"I am extremely confident that I will be playing golf, swimming, taking bike rides and chasing my grandchildren around within another month."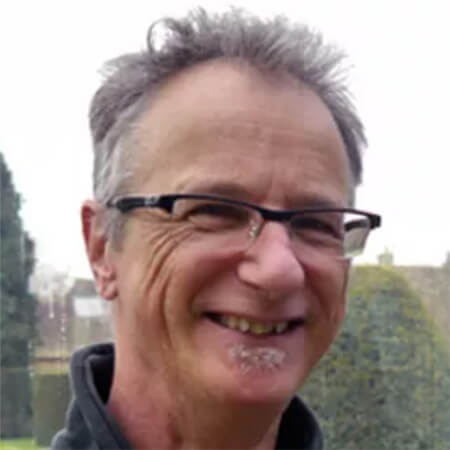 He is one of the country's leading trauma surgeons and has a super-specialist interest in non-union and complex trauma surgery, routinely treating patients referred to him from the rest of the UK and Europe. David has a specialist elective interest in arthroscopic knee surgery, ligament injuries, and knee replacement.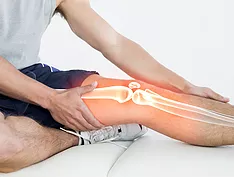 Knee arthritis is caused by long-term wear to the joint. This is a slow progressive process that usually occurs in older patients. Osteoarthritis can happen to anyone but some people are more at risk than others.
​
Risk factors
– Women are more likely to develop knee arthritis than men
– Those aged 40 and over are more at risk
– Obesity
– Injury to the joint such as ligament rupture and meniscus cartilage damage
– Family history and genetic factors such as bowed legs
– Inflammation such as Rheumatoid Disease or Psoriasis.
Signs and symptoms of knee arthritis
– Dull toothache pain, stiffness and swelling are typical.
– Flare ups often occur
– Inability to continue with daily activities or lifestyle.
Tests and diagnosis
At Surrey Orthopaedic Clinic our expert doctors will examine your knee, assess the level of pain and its impact on your daily life. We then perform diagnostic imaging – such as X-rays and MRIs.
Your treatment will then be a tailored shared decision to suit your personal needs and aims. The physical, emotional and social aspects of your health will be discussed.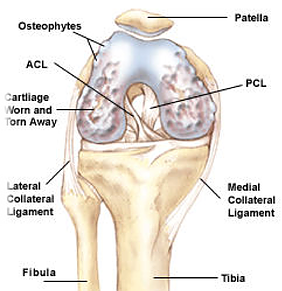 Knee Arthritis: Treatment Options
There is no cure for arthritis but there are a number of treatments that may help relieve the pain and disability it can cause.
These include:
Lifestyle modification
Weight loss: reduces stress on the knee
Switching from high impact activities (like jogging or tennis) to lower impact activities (like swimming or cycling)
Physiotherapy
Brace and supports: An "unloader" brace shifts weight away from the affected portion of the knee
Painkillers: anti-inflammatory tablets
Corticosteroids (also known as cortisone) are powerful anti-inflammatory agents that can be injected into the joint. These injections provide pain relief and reduce inflammation; however, the effects do not last indefinitely
Glucosamine and Chondroitin are substances found naturally in joint cartilage, and can be taken as dietary supplements
Surgery Options for Knee Arthritis
Surgery is only ever recommended after other treatments described above have failed.
There are two main options: Knee replacement or knee re-alignment (osteotomy).
Total knee replacement is used for the whole joint.
Unicompartment knee replacement or partial knee replacement replaces a specific part of your joint.
Osteotomy re-aligns the leg to remove load off the worn half of the knee. This has very good results in specific circumstances.
There is strong evidence that shows a timely operation will save function and activity levels.
We actively monitor our outcomes to ensure the highest standard of care is maintained.
Surrey Orthopaedic Clinic
Prime Health Weybridge
Units 10&11
Horizon Business Village
1 Brooklands Road
Weybridge
KT13 0TJ