Mr. Dean Michael
Mr Dean Michael is a consultant trauma & orthopaedic surgeon specialising in all aspects of lower limb surgery.
His specialist areas include primary and revision hip and knee replacement including minimally invasive hip replacement, hip resurfacing, hip arthroscopy (key-hole surgery of the hip), sports injuries and hip problems in young adults. Corrective foot and ankle surgery including ankle injuries and bunion surgery.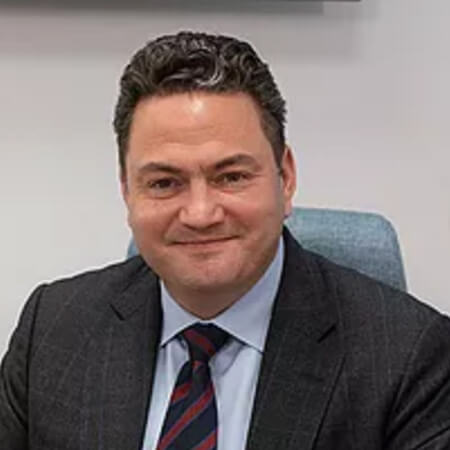 I qualified from St Bartholomew's Hospital, and completed my postgraduate orthopaedic training in London. I undertook specialist training in hip and knee surgery at Middlesex Hospital and The Royal National Orthopaedic Hospital, Stanmore.
I have completed a specialist Hip and Knee Surgery Fellowship in Sydney working at the Orthosports Unit, The New South Wales Institute of Sports Medicine and at the New South Wales Orthopaedic Research Institute.
Current appointments:
Consultant Specialist Lower Limb Surgeon at Ashford and St. Peter's NHS Trust
Consultant Specialist Lower Limb Surgeon at Surre

y Orthopaedic Clinic

Consultant Specialist Lower Limb Surgeon at Schoen Clinic, London
Consultant: Dean Michael
Treatment: Hip arthroscopy for CAM lesion
Consultant: Dean Michael
Treatment: Hip arthroscopy
Zdena, physiotherapist and keen golfer
ACL Reconstruction & Meniscal Repair surgery