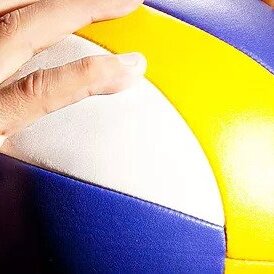 Dariusz, keen volleyball player
Dariusz's is back to activity following arthroscopic stabilisation labral repair and SLAP for his ongoing shoulder problems
Dariusz has an office based job but enjoys playing volleyball to a high standard up to three times a week. He had been experiencing growing pain in his shoulder for around a year which meant he couldn't play volleyball anymore and driving was an issue. He drives for business daily, so this was a real problem.
​After few appointments with his GP and physiotherapy, he felt no better – the pain was still there and growing, so his GP referred Dariusz to Mr Polyzois.
On full clinical examination Mr Polyzois suspected Dariusz had a SLAP problem or labral problem, but also wanted to rule out an injury to his long head of bicep tendon so requested an MRI scan. The scan confirmed a significant SLAP tear of the long head of the bicep tendon and labrum as well as significant hypertrophy (injury) of the ACJ and subacromial impingement, which It is an irritation of the tendons which make up the rotator cuff in the shoulder.
Dariusz explains how he felt about the diagnosis: "After meeting with Mr Polyzois and being told exactly what needs to be done I felt very reassured and relaxed about the operation and my way back to full fitness. "
Mr Polyzois performed a right shoulder arthroscopic stabilisation labral repair and SLAP repair on Dariusz's right shoulder in April 2019. Two weeks down the line, his small wounds were healing well.
His shoulder was soon out of a sling and he soon started activity, slightly over doing it initially. In June, Mr Polyzois referred Dariusz for physiotherapy as his shoulder was now stable, where Dariusz progressed gradually to strengthening exercises for the various muscles of his shoulder.
By July, Dariusz was back to work and driving as normal. He has this advice for potential patients: "Go straight to Mr Polyzois. Trust him and do what he says! Thanks to Mr Polyzois knowledge, experience and quick reaction I am able to enjoy my life again without pain. I will come back to my hobby in much better condition and I am delighted with the surgery results. I have full range of movement back. I would like to thank him again for taking good care of me before and after the operation and I wish you all the best in the future."
Dariusz gives a further update in October: "I am still in physio every 3rd week but doing very well. I started volleyball five weeks ago. Magical 6 months after the operation! I have to say that I didn't listen to my physio at one point and pushed it too much on my 3rd training session. I had a step back where I experienced chest and shoulder pain. I gave myself few weeks off and was playing again this Monday but more carefully. All is going well, and I hope few months in line I will be fully fit again. Always listen to your physio!"
​Mr Polyzois concludes: "Dariusz is a keen sportsman and it was essential we give him a long-term solution to his ongoing shoulder problems. I'm glad he is back to normal day-to-day activities and I wish him well with his return to volleyball. "
October 2019