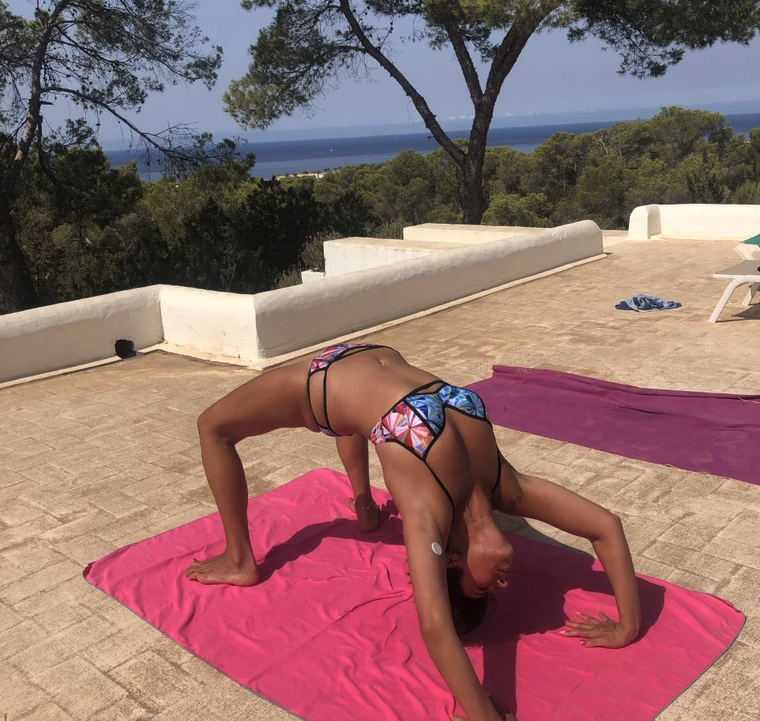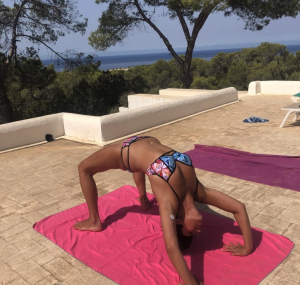 Tina, severe shoulder injury
Arthroscopic SLAP repair, shoulder stabilisation and labral repair of the shoulder get Tina back to yoga
Whilst on holiday, Tina lost her footing and slipped on Roman steps, sustaining a severe shoulder injury in the process. The pain was intense, and Tina was quickly unable to cope with the pain and limitations on her movement that the injury had caused. At first Tina tried physiotherapy in an attempt to reduce the pain, but concluded this would not be enough and that she needed a long-term solution.
​
Mr Polyzois came highly recommended as a specialist in his field. At her consultation, Mr Polyzois told Tina that her injury was sufficiently severe that surgery was her only option. Initially, Tina was daunted by the immensity of the operation and recovery period ahead, but Mr Polyzois put her mind at ease and reassured her of the results she could expect, guiding her through the whole process.
Tina explains: "As a 42-year-old healthy person I was not expecting a small fall on holiday to end up as a major operation. But as soon as I met Mr Polyzois he put my mind at rest and helped guide me through the whole process."
The operation, an arthroscopic SLAP repair, shoulder stabilisation and labral repair of the shoulder, went well, and since then Tina has recovered very well. Full motion has now been restored to her shoulder, and less than a year after her surgery she is able to do yoga poses using her shoulder to its full ability without pain.
Tina said: "From first consultation, operation, and then aftercare, I always felt happy in Mr Polyzois' confidence and ability. He is clearly very skilled at what he does, and with constant physiotherapy and my own daily routine exercises it has been possible to have full use of my shoulder back. I could not recommend him and his team enough."
Mr Polyzois concludes: "Tina is doing brilliantly well with her right shoulder. She is delighted with the results of surgery, is back to complete normality and it as if she has forgotten she has even had an operation to her shoulder!"
September 2019